tip411 Pro gives you access to all of the great functionality of tip411, but also includes the new tip411 Mobile app.  This innovative app allows you to create a customized, branded app for Android/iPhone that allows residents to send anonymous tips, access agency alerts, social media channels, important information, and more to help fight crime.
Watch this video to learn more:
How it works: Anonymous Tips
Tips are submitted anonymously via:
iPhone/Android apps (custom branded for your agency)
Text message
Web form (posted on agency website and/or Facebook page)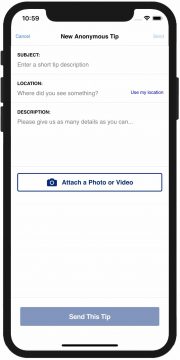 Manage tips using tip411 Admin Dashboard: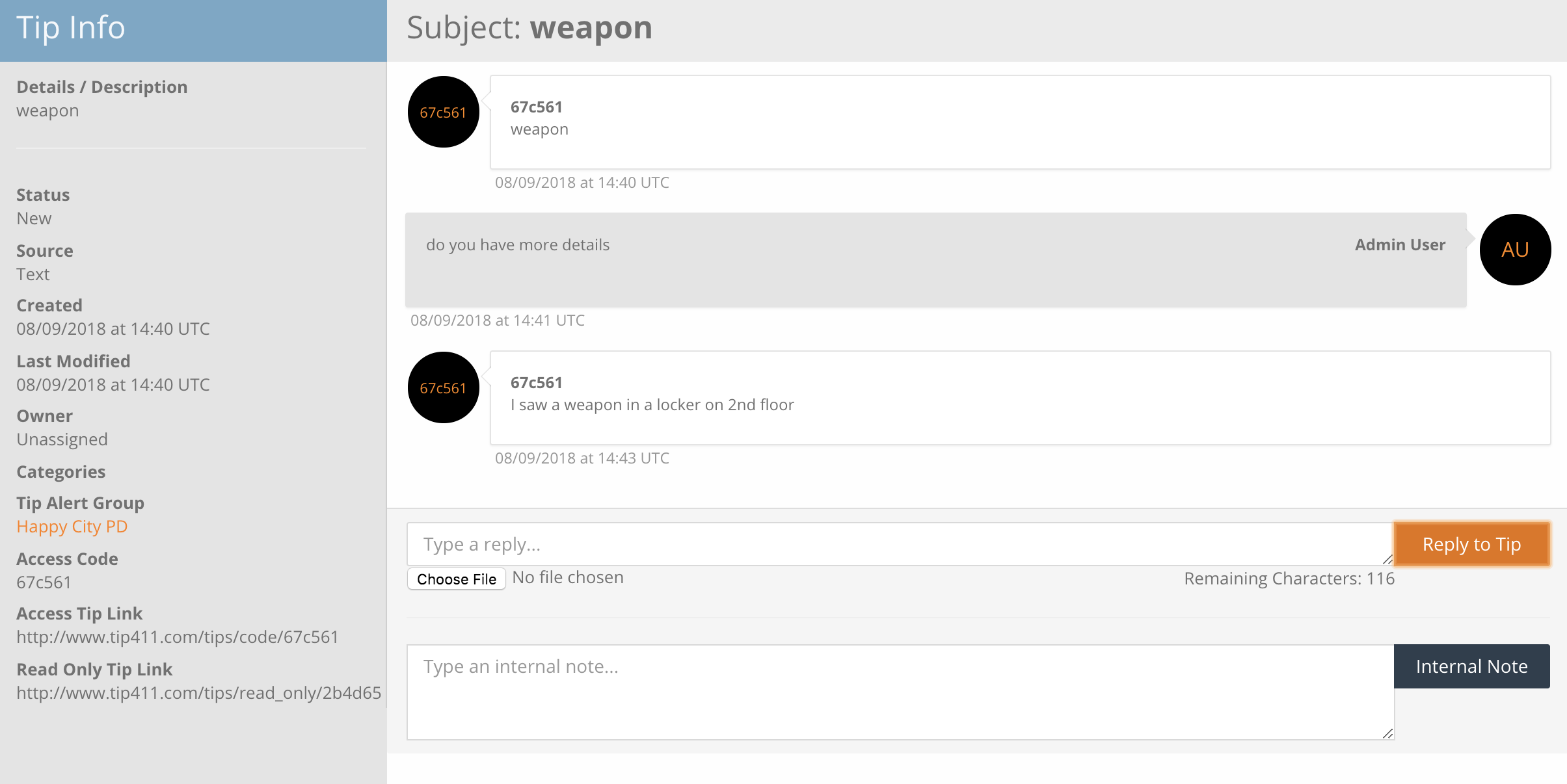 Send a reply to tipster (two-way chat)
Email and/text message notification of new tip activity
Create/manage admin users for your agency
How it works: Outbound Alerts
Alerts are delivered to citizens:
---
Publish alerts using tip411 Admin Dashboard: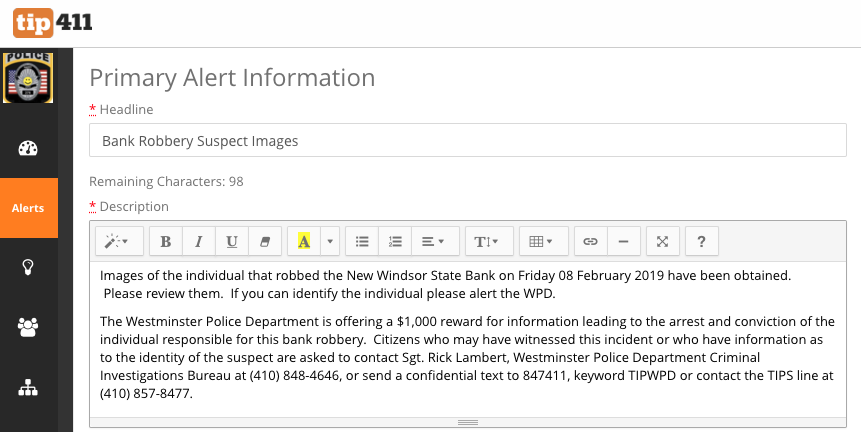 Send Alerts to Custom App, via Email, Text and over Social Media
Include Photos, Videos, Links or Attachments to Provide in Depth Information
Allows Community to Submit Anonymous Tips Directly from the Alert
Other Features
Web based admin dashboard – no local IT resources required
tip411 Admin mobile app for iPhone & Android devices
Marketing and promotional assistance available
All of tip411's solutions are web-based and purchased on a subscription basis. That means no implementation, support or maintenance is required of your personnel. It also means you can start to benefit almost immediately because the services can be made available to you within 24-48 hours.
Contact Us for More Information